RaaDie – Vast Potential (Traumton Records)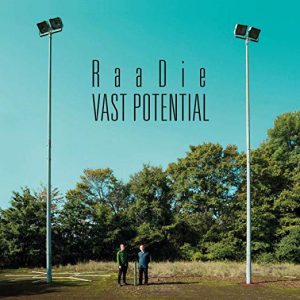 For over a decade, Austrian musicians Lorenz Raab and Christof Dienz have been making music as a trumpet / zither duo, but have only just recently released their first full-length recording as RaaDie. This combo seems a bit wacky, no?
In some ways, there is nothing quite like the sound of these two instruments playing off one another, but on the other, it's not all that different from other compelling music: propulsive rhythms in a cloud of interesting chordal/harmonic texture with affecting melodies floating above. As with much music being made in the 21st century, a healthy dose of electronics is in effect, which can, of course, go one of two opposing ways. The good news is that the result never falls in the category of trivial or weird for the sake of weirdness. In fact, the great news is that with Vast Potential, Raab and Dienz have made a rather accessible thing of lushness and beauty. Armed with a clear compositional vision and a mastery of both their instruments and their processing gear, the duo has succeeded in illuminating not just the vastness of their potential, but also the acuteness of their execution.
Hats off to folks trying something different with the tools at their disposal, odd as they may be…and that includes German label Traumton who continue their tradition of releasing top-shelf and left-of-center sounds.
learn more at Raab's site and Traumton Records and buy at your local record store, bandcamp or Amazon
TGB – III (Clean Feed Records)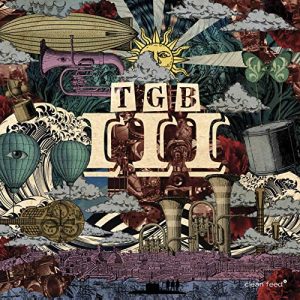 Every town deserves a musical group featuring the tuba, especially one that can take requests. Porto has TGB (Tuba Guitarra Bateria, presumably), a trio comprised of Sérgio Carolino, Mário Delgado, and Alexandre Frazao on the aforementioned instruments. They self-identify as occupying the "space of interception between contemporary creativity and critical thought" and in doing so, show incredible range.
There is an infectious and dexterous playfulness on III that hooks you early on and hangs on tight. But one quickly realizes that it's not all fun and games – these three not only flat out rip, but they also display great restraint and prudence in equal measure. Carolino's versatility on his axe alone deserves mention here, as he defiantly re-situates the tuba as much more than an accompanying instrument or novelty. Anyway, I was quite enjoying III when about 2/3 of the way through they break into a terrific cover of King Crimson's "Starless", a tune on which I've been fixated since being reminded of it again last year when it was featured in the first act of Panos Cosmatos' truly inspired film, Mandy…a cosmic sign, perhaps, that TGB are something special deserving sustained attention.
Definitely grateful for the fortuitous encounter with the sole cover on III, as well as the blast that I've had listening to the whole album all week. My vision for TGB is "Songs We'd Love To Hear At A Wedding Reception If People Had Any Taste"…next album, guys?
learn more at Clean Feed Records and buy at your local record store, Squidco, or Amazon
Ralph Alessi – Imaginary Friends (ECM Records)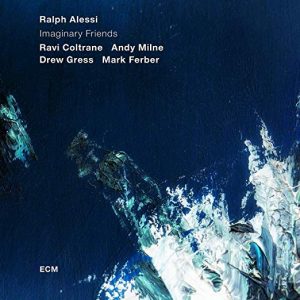 Trumpeter and composer Ralph Alessi assembled the elite crew of saxophonist Ravi Coltrane, pianist Andy Milne, bassist Drew Gress, and drummer Mark Ferber to work on some new tunes. After touring on nine new Alessi numbers, the quintet entered La Buissonne in France, the same studio where Alessi had previously woven magic on Florian Weber's incredible, Lucent Waters – incidentally, this is the proper order in which to make a record.
Explaining his approach to working with ECM boss and album producer Manfred Eicher, Alessi said, "We slow down a bit and make the most of the space within the music, resisting the natural urge to fill up every space with notes. It isn't easy to do – it requires a certain discipline."   In fact, there is an almost an Eno-esque patience on the titular track and throughout this set. But it's not all mellow-going…more upbeat numbers like "Melee", "Improper Authorities", and "Fun Room" are peppered throughout to create a thoroughly balanced record.
The assuredness on IF is palpable, so much so that one struggles to imagine anything approaching an accident having occurred here…and this kind of confidence in execution is no doubt rare. Undeniably sublime stuff here folks.
learn more at ECM Records and buy at your local record store and Amazon
Bagland – Cirkel (Jaeger Community Music)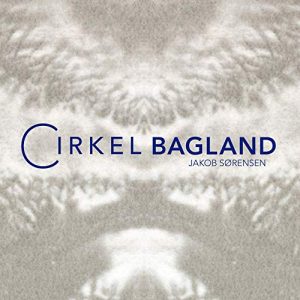 For the past several years I have excitedly anticipated new music from Denmark, due in no small part to the work of the PG Sounds and Jaeger Community Music imprints. The excitement has continued with Cirkel, the new album by Danish trumpeter and composer Jakob Sørensen's Bagland (Danish for "constituency") project.
For Cirkel, Sørensen has reconvened the core group of guitarist Alex Jønsson, pianist Mathias Jæger, bassist Frederik Sakham, and drummer Frej Lesner. Armed with inspiration from yesteryear's landscape of Denmark's northernmost town Skagen, Bagland has sculpted Scandinavian balm to the soul. Outdoing the loveliness of their previous two releases, Sørensen and company tap deeper into a stream that apparently only flows through Nordic countries, resulting in what can only be described as – recklessly risking new age stigma here – healing music. When a collection of music invokes Santo & Johnny, ECM production aesthetics, and electric Miles, I'm going to be all-in pretty much every time, and Cirkel has done so in graceful fashion.
It's heartening that such young musicians are making such profoundly lovely music and it's safe to say that I can't get enough of this sort of thing. Fantastisk herrer!
learn more at Jaeger and Bagland Quintet and buy at your local record store, bandcamp or Amazon
Wing Walker Orchestra – Hazel (ears&eyes Records)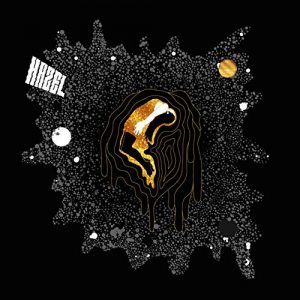 Composer, arranger, and reeds man Drew Williams' Wing Walker Orchestra has been knocking around in New York and its surrounding environs for about six years, but Hazel marks their first recorded output. And what a recording it is, dripping with as much vitality and flexibility as anything else released this year.
In addition to Williams, the ensemble consists of some of the most accomplished young players in the northeast United States: saxophonists Brad Mulholland and Eric Trudel, trumpet players John Blevins and Danny Gouker, trombonists Karl Lyden and Nick Grinder, guitarist Jeff McLaughlin, pianist Marta Sánchez, bassist and Out of Your Head Records honcho Adam Hopkins, and drummer Nathan Ellman-Bell. Half of the record is comprised of a suit of pieces inspired by Brian K. Vaughan and Fiona Staples's sci-fi graphic novel Staples, taking musical cues from a terrifically diverse spectrum of approaches both accessible and challenging, but the result is always satisfying. The remaining handful of tracks on Hazel is made up of a pair of Williams originals and inspired cover versions of Michaël Attias and tUnE-yArDs numbers. The biggest takeaway from the multiple listens I've already given Hazel is that the notion of genre is immaterial to these gifted musicians, and this is a great sign of hope for the future of large ensemble music being made in America.
Hazel is undoubtedly the strongest debut of 2019 so far, and it is not at all surprising that it has been lovingly presented on Matthew Golombisky's ears&eyes imprint. I can't recommend it highly enough.
learn more at ears&eyes and buy at your local record store, bandcamp or Amazon